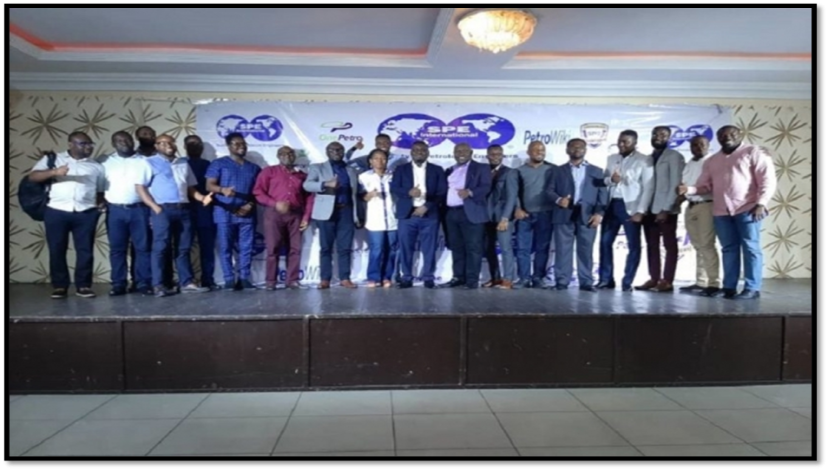 Accrete Petroleum presenting at SPE Port-Harcourt Section event.
Accrete Petroleum delivered a recent presentation on "Hydrocarbon Accounting – More than Just Counting Barrels" at the SPE Nigeria Section event in Port Harcourt. The presentation covered the fundamentals of Hydrocarbon Accounting and its importance, and the need to use an accurate HCA tool to achieve effective hydrocarbon accounting.
We are delighted and sure to see many more oil and gas professionals and graduates from Nigeria interested in learning more about hydrocarbon accounting.